News 2011
April 2011
Wednesday 20th april 2011
Avalon Namdarr has done brillantly in show in St Lô last week end !
He won his class, the junior male championship (D), got gold medal, in a word, his first competition is crowned with succes !
Avalon Mirage conform too all his qualities of stallion. This is the video of one of his daughter, Avalon Errana 7 months old who, her too, shows good disposals for show !
For this last year of stud, this exceptionnal stallion gives us his last descendants. The combination of WH Justice with Monogramm is extremly seen in the descendants of Mirage. Take, you too, this only combination of blood before his leaving !
March 2011
A night full of emotion open in March. During the night of the 1st, not one but two girls of MF Aryan el Thessa see the day!

An indescribable treasure, precious and rare, extreme and charming, Avalon Aryan Influence begins here.

From the first minutes of life, I undressed them from my eyes and upon their first steps, the key of this stallion with undeniable arabs qualities is undeniable.

Alicia AA pure Russian, with classical pedigree, is sublimated by MF Aryan el Thessa!

I'll let you judge on the very first shots... Although I admit unprofessional in capturing images and the difficulty of dealing with a possessive mother, a camera and capture the best moments of a bb a few days, the class screaming and the infinity femininity of my small Avalon Aaryaa offers its first moments...
February 2011
We are pleased to show you Avalon Messaïdy ( Avalon Mirage X Avalon Djewel / Kubinec )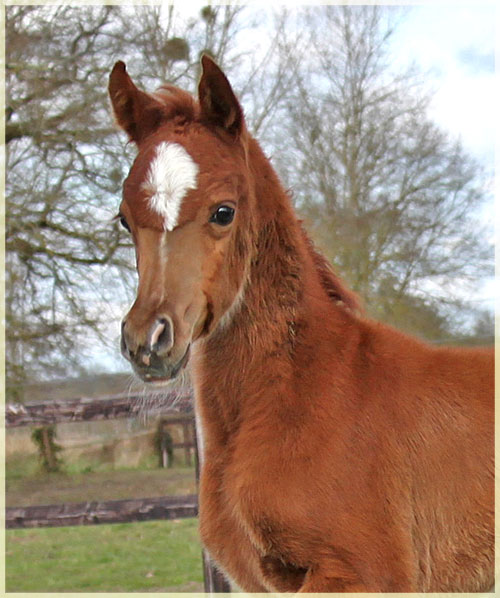 January 2011
This year, Avalon 2 offers to share the genetic heritage of our new Special Acquisition Starr VF !

To take advantage of its potential of parent, in February, we will collect Special Starr VF of an embryo. If you want, you also experience this adventure and choose to marry your stallion to our broodmare, Avalon 2 will offer for sale a second embryo.

With the transfer,6 years ago, born Avalon Remember, a beautiful story that allowed me to keep the heritage of SF Passionate ...

So today, if you're tempted by the project to produce a high quality black Arabic, contact me at 0607096236 ... I will explain the terms. (guarantee 100% viable embryos).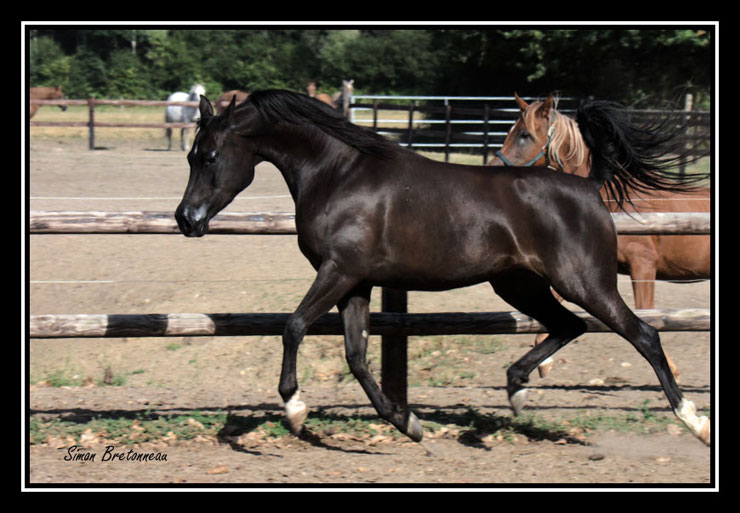 *********
I fell in love with Bess Leilah. This filly with a playful nature, charismatic, has not stopped playing with me ... I'm having trouble letting her go, especially because her qualities of style are impressive and her pedigree is comparable to the largest ...

His way crossed mine, so I took the decision to share her with you, whether in contract farming or coownership ...

And I feel it with a different blood supply that reasoning a bit in the same way than Avalon U.S. Legacy ...

If you are looking for a particular human relationship and the full exchange, you can contact me directly on my mobile...